In Flight | Can Titles Unseat ESPN?

Welcome aboard. For those just joining us, In Flight exists to give readers the chance to try new tech, first. It also helps founders find their first true believers. Thanks for being here.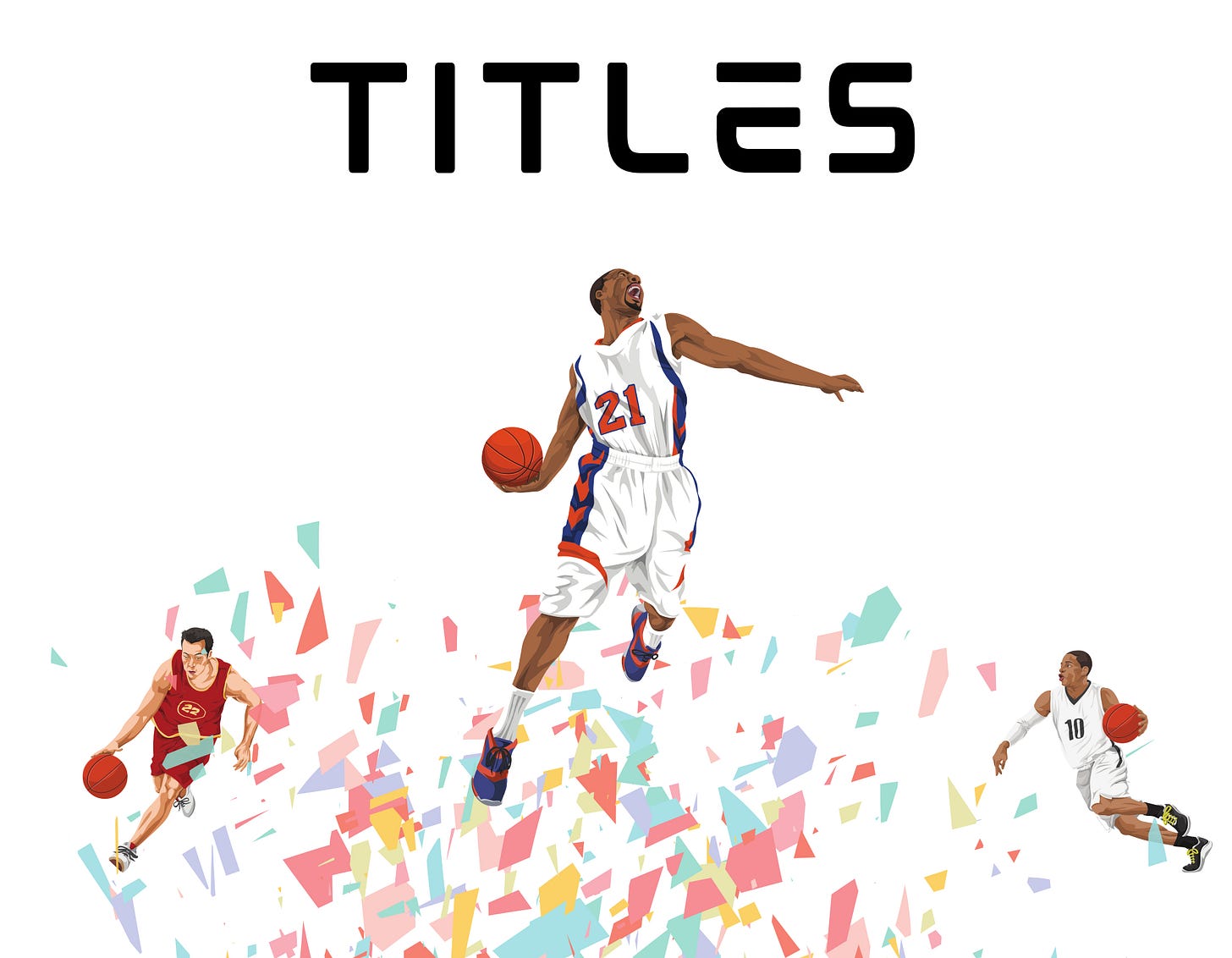 Today, I'm excited to share Titles, a sports streaming app with a twist. Since launching a build a month or so ago, I've enjoyed playing with the app, and hearing about the team's vision for the future of fandom.
It's time for take-off.
---
Titles
Titles is an interactive and social sport streaming app that turns viewers into participants.
We bring top live-streamed games to your phone, turning them into interactive, participatory experiences by adding real-time prediction games and chat. Throughout the game, players race to earn points against other viewers by correctly predicting key moments. Winners gain XP and accrue in-app currency that can be redeemed for a variety of prizes.
Us
My name is Soren Wrenn. I was born and raised in Portland, Oregon. I spent the last year in NYC, working at Betaworks Ventures and helping run the in-residence investment program. My background lives at the intersection of product design and growth, where I've built several consumer mobile products in the media space. Parker, my co-founder and CTO, is a long-time iOS engineer. He was most recently at Amazon, where he helped build out infrastructure at Alexa Auto and Amazon Go. Before that, he was CTO at EnvoyNow, a venture-backed food delivery startup for college campuses.
Inspiration
I've always been a big sports fan. I grew up watching just about every Portland Trail Blazers' game on TV, played basketball my entire life, and even played competitive Call of Duty for a few years.
Meanwhile, I have a brother who's ten years younger than me. It struck me how different his fandom is to mine. Younger kids aren't consuming live sports as regularly. It's not because live sports aren't attractive content properties but rather that we live in a world full of compelling gamified experiences. Instead of watching the NBA, my brother can play Fortnite with his friends, scroll through TikTok, or keep streaks going on Snap. All are gamified, social, mobile-first experiences.
So I asked myself, what if we redesigned live sports' viewership for mobile? What would it mean to appeal to the next generation of fans?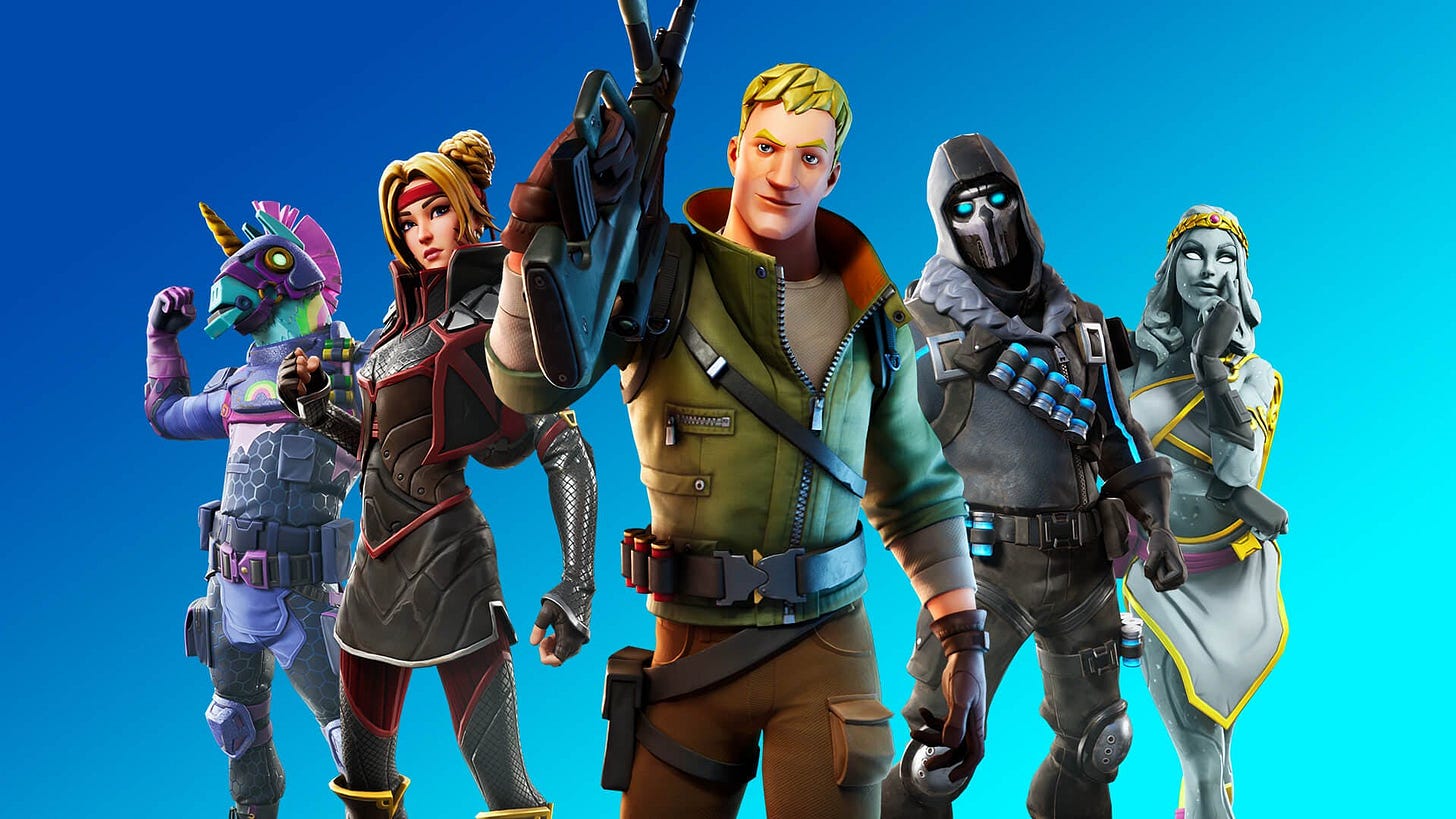 Fortnite and changing fandom, Epic
Market
Today, almost all sports' streaming products mirror existing TV content. While this improves accessibility, it doesn't solve how consumer preferences differ from medium-to-medium and generation-to-generation. Our goal is to take advantage of the opportunities presented by mobile in delivering social and participatory experiences and deliver a differentiated content experience in short-form. In sum, how users expect to consume and interact with mobile content is entirely different from TV. Sports need to adapt to that.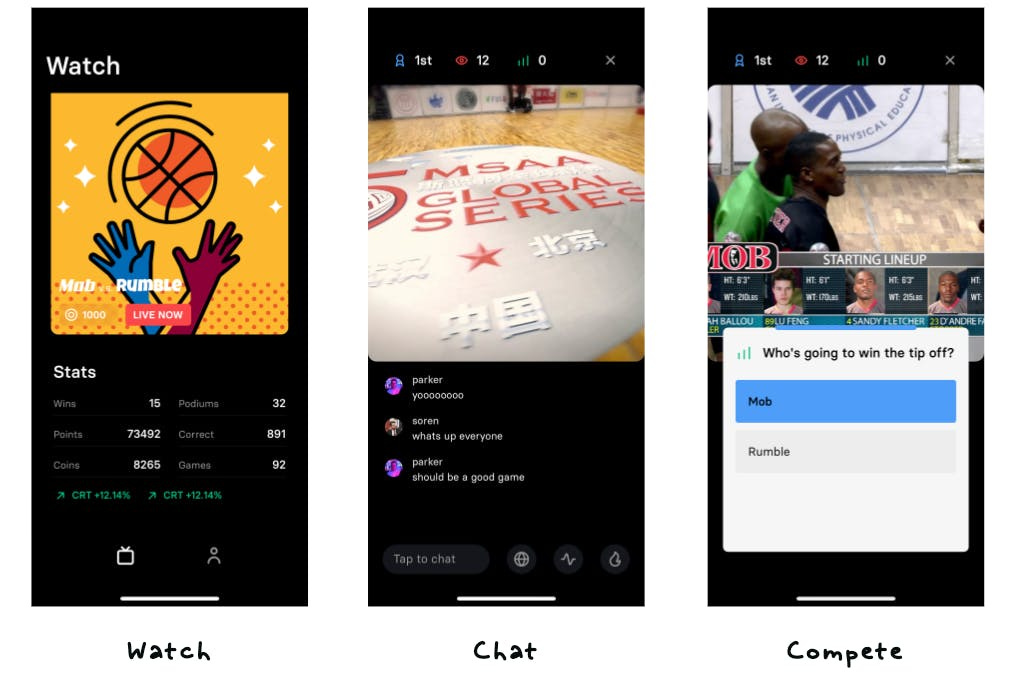 Product features
Our product consists of three layers at the moment. Live short-form content for mobile-friendly consumption, chat for fan banter and conversation, and finally, real-time prediction games that live on top of the content. Inspired by HQ Trivia, users compete against each other to answer questions — in our case they center around trying to predict what will happen next in the game. This creates a meta-layer that transforms viewership into active participation — the game shifts from content-centric to fan-centric.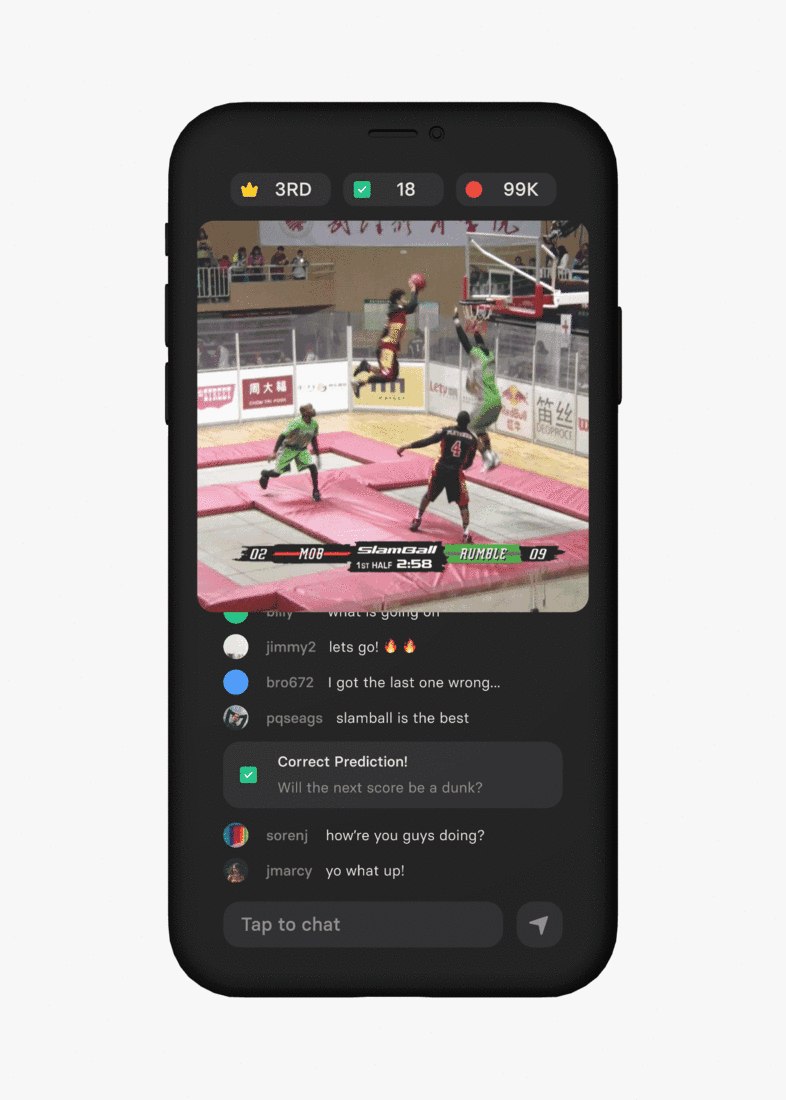 Challenges
We're seeing more and more awesome sports' properties spring up on the internet, such as SlamBall, World Chase Tag, and Drone Racing League. Today's sports media infrastructure is broken, and we want to make a new distribution framework where leagues can build a home for their fans and monetize properly. That said, sports' rights is a tricky business. Leagues, networks, and consumers all have vastly different goals, so building a home where those fit together is challenging. Making sure Titles is in cohesion with our partners is super important.
Vision
In the short-term, Titles will be an interactive sports streaming app where you can watch a suite of live games. In the long-term, Titles will not only be the predominant way to watch live sports on your phone. It will be the creator of sports leagues that are mobile native and allow fans to dictate action in real-time.
Early access
We're looking for ten sports and mobile game fanatics to join us. You'll have the future of sports streaming in your pocket.
[🔒This is only open to subscribers. Join for free to get access to new tech.🔒]
In lyrics
From Drake's "Forever."
Last name Ever
First name Greatest
Like a sprained ankle, boy,
I ain't nothing to play with
Why? Because that's how you feel after winning on Titles.