The Miss | Nikhil Basu-Trivedi on Robinhood and Plaid 🏦

---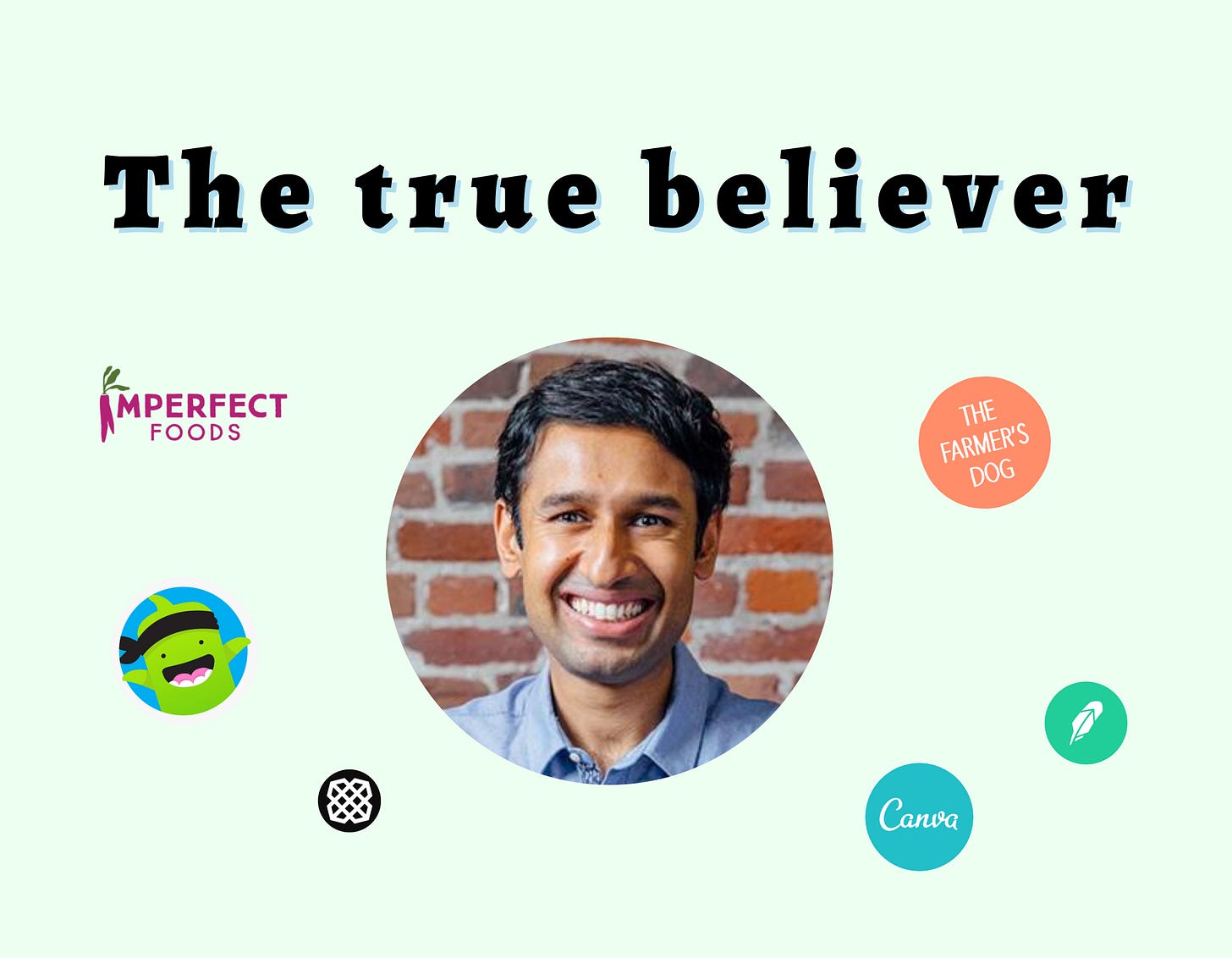 In August of 1955, G.L. Mehta stopped at the Houston airport, a stopover on the way to Mexico City.
Since 1952, the former Indian Constituent Assembly member had served as ambassador to the United States. In the years prior, he helped frame his country's free Constitution, shaping India's independence from British rule.
Perhaps, Nikhil knows how his great-grandfather felt that day, stepping into an airport restaurant during his layover — I do not pretend to. As the story goes, G.L. Mehta did not realize what had happened until after the fact.
After waiting for a table, Mehta was quietly ushered into a secluded dining room, away from the crowd. Only later did he learn that rather an act of respect for the statesman, it was one of prejudice: he had been mistakenly identified as African-American and segregated as a result. At the time, Texas separated races at dining establishments, though discrimination was barred at the airport.
The incident made national news. President Eisenhower and Secretary of State John Foster Dulles were said to be ashamed. The New York Times wrote in response:
We would like Mr. Mehta and his fellow countrymen, and all persons of all races, tints and colors, to know that as the months and years go by we in this country are trying more and more to treat individuals as the democratic tradition says we ought to — that is, on the sole basis of their qualities as human beings.
Perhaps, I am looking too finely for connection, searching too fastidiously for stories that shed light on Nikhil, but there is something in this incident that explains something about him, to me.
Across conversations with founders, board members, and other investors, a few traits of Nikhil's rose to the fore.
Firstly, he's unusually genteel, colleagues noted, dignified in his bearing. Statesmanlike. One investor noted, only half-joking, I think, "I would support his bid for President."
Secondly, he has the diplomat's ability to listen, empathize. One CEO described him as a "true believer," the person she calls when in a bind.
Thirdly, he's principled, forceful about the issues he cares about. His recent post "The Right Side of History," written in response to the resurgence of the Black Lives Matter movement, has a particular resonance when considered in the context of G.L. Mehta's discrimination.
And there is something else, too, something not mentioned explicitly, but still there, a feeling, living between ellipsis. Like only a few people I have met, Nikhil bears a sense of history. Arguably, given his vocation and subsequent success, he is before his time — the goal of venture capital — but often, he appears almost outside of it. He gives the impression of an "old soul," someone who is never rushed or hurried. An investor with a fifty-year stare.
Throughout the course of our conversation, I had the chance to learn about Nikhil's upbringing in England, the importance of his grandmother, co-founding Artsy, discovering Twitch, and backing Imperfect Foods, Canva, and The Farmer's Dog. Of course, we also talk about his two misses: Robinhood and Plaid.
I hope you enjoy it.
Brief
Missing baked beans in Silicon Valley

Searching for product/market fit at Artsy

Seeing the eSports opportunity with Twitch

The walk that won ClassDojo

A boardroom of puppies

The mistake that led to missing two unicorns

Mike Moritz's wisdom

Origins
Childhood heroes
I certainly looked up to both my parents as well as my maternal grandmother (the daughter of G.L. Mehta). She had an amazing passion for life, a unique way about her. Everyone she came into contact with — whether it was the janitor of the museum she worked at or a statesman — seemed to fall in love with her.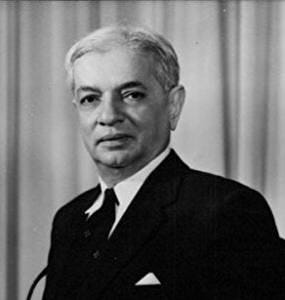 GL Mehta, Trans Hindi
When you spoke to her, she made you feel as if you were the center of the conversation. It was a rare gift. She was a special person.
Family history
I was lucky to be born into a family that was not wealthy in material possessions, but wealthy with knowledge and experiences over generations. My grandmother's father was India's ambassador to the US, so my grandmother came to America at a young age, then went on to Cambridge where she met my grandfather.
The fact that both of them went to school there, and that their marriage wasn't arranged, was very unusual in 1950s Indian culture.
That combination of Britain and America is a part of my family's history. My great-grandfather came to America, bringing his family. His daughter moved to England, meeting her husband. And then my parents brought us to California. It's a pattern that's repeated itself.
Moving to Silicon Valley
My parents' jobs brought us to the States when I was thirteen. I hated it at first. Outside of my family, my role models were sportspeople like the Manchester United team of the 1990s, or the cricketer Sachin Tendulkar.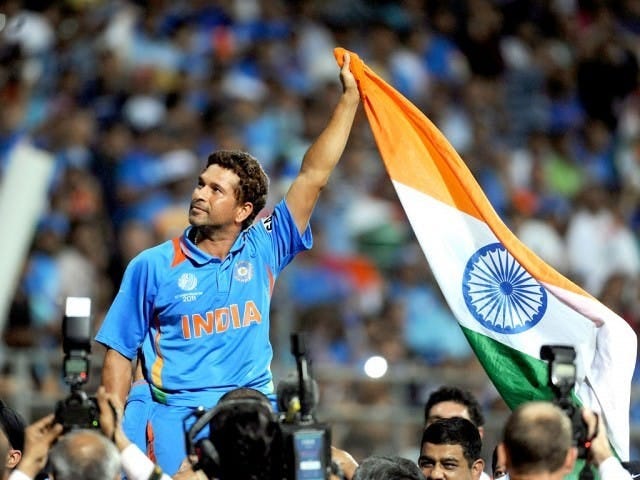 "The God of Cricket," Social Cops
When I moved to the US, I missed that part of the culture, as well as my friends. Those weren't things many American kids my age cared about.
I even missed English food, which might sound bizarre. Things like baked beans on toast and jacket potatoes.
Flipping the switch
I was in high school from 2003 to 2007. Somewhere during that time, the switch just flipped. I realized, wow, I'm in the heart of the technological revolution. All these incredible companies — Facebook, Google — are being built and I get to be here for it.
Once I realized what a gift that was, I was utterly grateful to have moved to America.
Heading east
I knew I wanted to stay in the country for college. I also knew that I wanted to work with technology after I graduated. When I think back on it now, I wonder if I should have studied computer science or a more directly applicable subject. But at the time, I wanted to focus on something I could only learn in college. I ended up majoring in molecular biology, digging into the intersection of biology and computing. That ended up being useful when reviewing investments like RDMD, Color Genomics, and Athelas at Shasta.
Breaking in
Founding Artsy
My first interactions with venture capital were as an entrepreneur, not an investor. As a sophomore at Princeton, I teamed up with Carter Cleveland to build Artsy, though it was called Exhibytes back then. The goal was to bring the world's art to anyone with an internet connection.
Carter and I spent the summer of 2009 living in my parents' house and building the MVP. We were trying to find product/market fit.
Carter's the one that really took Artsy forward. He was a few years older than me and had graduated. When I returned to school, he pushed ahead.
Getting rejected
We tried to raise money for Artsy that summer — everyone turned us down. But interacting with VCs was a lightbulb moment for me. I just thought, wow, how interesting must that job be?
Twitch
H/t to Jason Fiedler for context
The next summer I had the chance to sit on the other side of the table at Insight Venture Partners. That turned into my first full-time job in VC. It was an amazing opportunity, and I got to meet a lot of investors and founders I still work with today.
I also got to see some really interesting companies.
Jason was the one who brought the Twitch team into the office. Justin Kan wasn't there, but Emmett Shear and Kevin Lin were.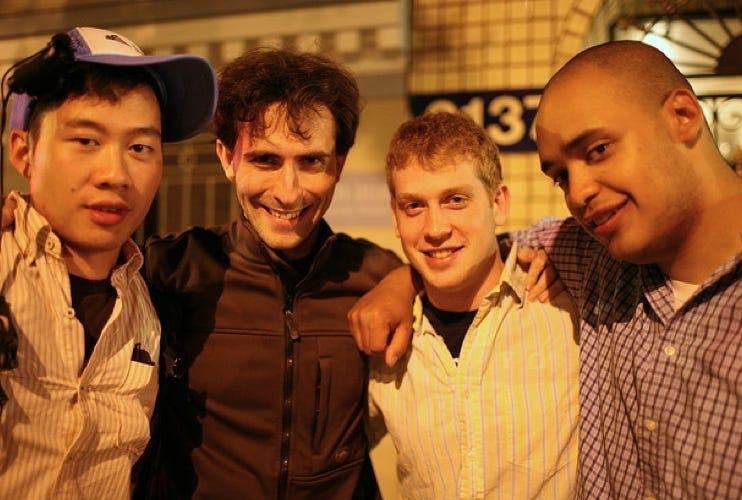 The early Twitch team, Business Insider
The two of us — two interns — took the meeting. That was because we couldn't convince any senior investors to take a meeting. So the two of us did it together, and Jason told me to try and "act senior."
New paradigms
Zero revenue, zero profitability? It made sense that Insight wasn't interested. It didn't fit their model. Moreover, there wasn't much of a sense of eSports as a category back then. If anything, gaming businesses had something of a stigma.
But Jason and I thought there was something interesting about it. For one thing, Twitch had tremendous product/market fit. Engagement, usage, retention, and growth — all remarkable.
They might not have had revenue but they had deep, tangible customer love. We could imagine it becoming the next big thing.
After joining Shasta in 2012, I had the chance to focus even more deeply on those signals, investing earlier than I had at Insight.
First wins
Moving quickly with ClassDojo
The first investment I was involved in winning was ClassDojo at the Series A.
We were introduced to Sam Chaudhary, the company's CEO, through Geoff Ralston. He was an existing investor in the company and gave a heads-up to our team.
It was a deal that moved very quickly.
We met Sam on a Thursday, then followed up with a meeting on Friday. We invited the team to our office on Monday and gave them a term sheet.
I'd been looking for a company like ClassDojo. Prior to meeting Sam, I'd mapped out the education space and identified a few promising areas and characteristics. One of the things I particularly liked about ClassDojo was that it was free to adopt for teachers, but had the potential to grow organically, acquire parents, and monetize through them. It bypassed the traditional district-based selling model.
A walk to remember
H/t to Sam Chaudhary for context here
Sam had a number of different offers, so once we reached consensus as a team, I asked Sam to meet up for a walk.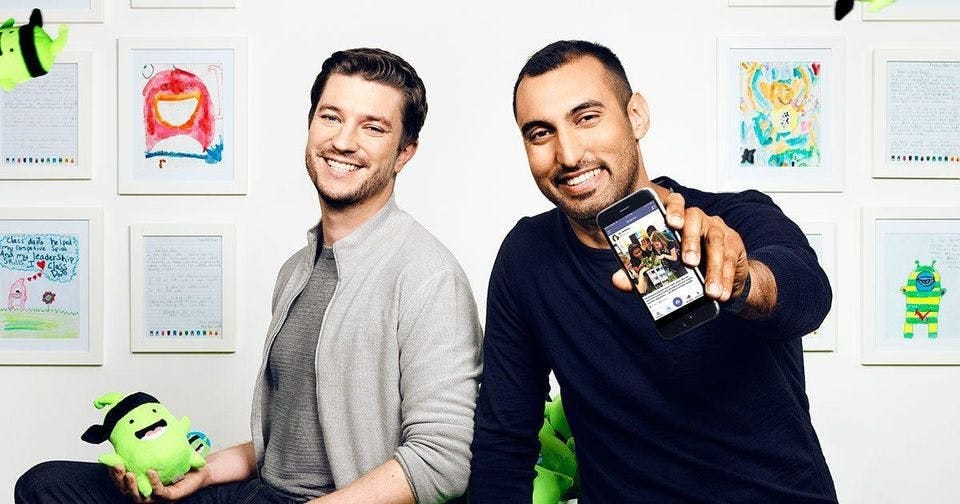 ClassDojo founders Liam Don and Sam Chaudhary, GBx
We talked about his company, the future, and developed a closer relationship. We were both British Asians, so in some respect, we had an instant connection. I also tried to show the work we'd done on the space, and that I cared about more than just the metrics — the customer love he'd achieved mattered just as much to me. I think that resonated.
We got to lead the deal.
In the years since Sam's become a close friend — he was even at my bachelor party.
Two types of love with Imperfect Food and The Farmer's Dog
H/t to Philip Behn who shared his thoughts on Imperfect Produce, and Jason Fiedler for comments on the deal
Both Imperfect Foods and The Farmer's Dog (TFD) shared some similarities. At the time, both were doing a few hundred thousand in monthly revenue — maybe less — and weren't being chased by a bunch of other VCs.
That didn't make sense to me.
Maybe they didn't have explosive revenue figures, but when you dug below the surface, there were early signs of strong product/market fit. Customers loved the products, as they did with Twitch. Both Imperfect Foods and The Farmer's Dog had NPS scores of above 70 — crazy — and were receiving unbelievable love letters from consumers.
When I see both quantifiable and unquantifiable customer love, I pay attention.
A ruff boardroom
(Ed - I'm sorry)
With The Farmer's Dog, we didn't know if we would get to the yes, or get an allocation. Nevertheless, when the team came in to pitch the Shasta partnership, I wanted to make sure we made a great impression on Jonathan Yoni Regev, the founder.
We surprised him by bringing dogs into the boardroom. Jonathan had just gotten his slide deck up on the screen when I said: before you get started, would you mind if we brought a few consultants into the meeting?
In walked two dogs. Jonathan lost it.
I've learned that those small gestures can make a difference over time. It was an easy thing to do on our end, but it had high relationship-building value. It created a personal connection.
The Miss
The failed mental models that scuppered Robinhood and Plaid
I met Robinhood for the first time at their office in Redwood Shores on May 21, 2014. I met Plaid at our office in San Francisco on September 19, 2014.
Both were at the Series A stage at the time — we had the chance to compete for their rounds. In some respects, it's strange that we passed because both companies were interesting. I did copious research on them, took reference calls, and dug into them along with several other members of the Shasta partnership.
Ultimately, we got hung up on the history of the space. There were reasons to pause based on prior analogs. Yodlee, a precursor to Plaid? Not that great a business. Zecco, a company that offered commission-free trading online? Went nowhere.
I talked to people at those companies as part of my research. Ultimately, we couldn't reach a consensus that these insurgents could achieve significantly better outcomes.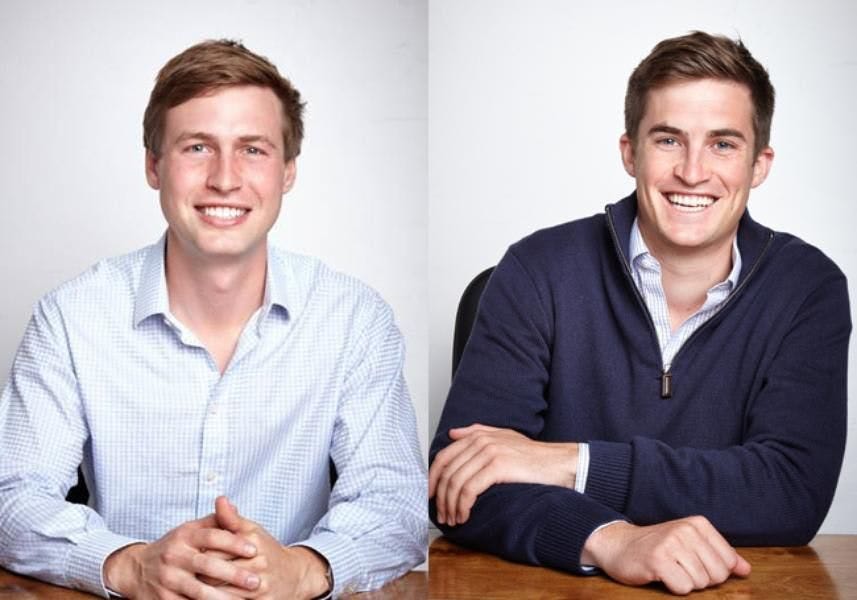 A fresh-faced Zach Perret and William Hockey from Plaid, Forbes
The fintech revolution
What we missed was that fintech was undergoing a revolution. When that happens, you can't draw too much from wisdom from the past.
Mobile had fundamentally changed the game. It had unlocked new, frictionless experiences that created new behavior. Suddenly, you could trade from your phone through Robinhood.
The founders of both companies were special. The products were special. There were signs of initial product/market fit — even though Robinhood's app didn't have a lot of usage, the waitlist was massive.
But we over-analyzed our way out of both of them. In a period of five months, we could have backed two generational businesses.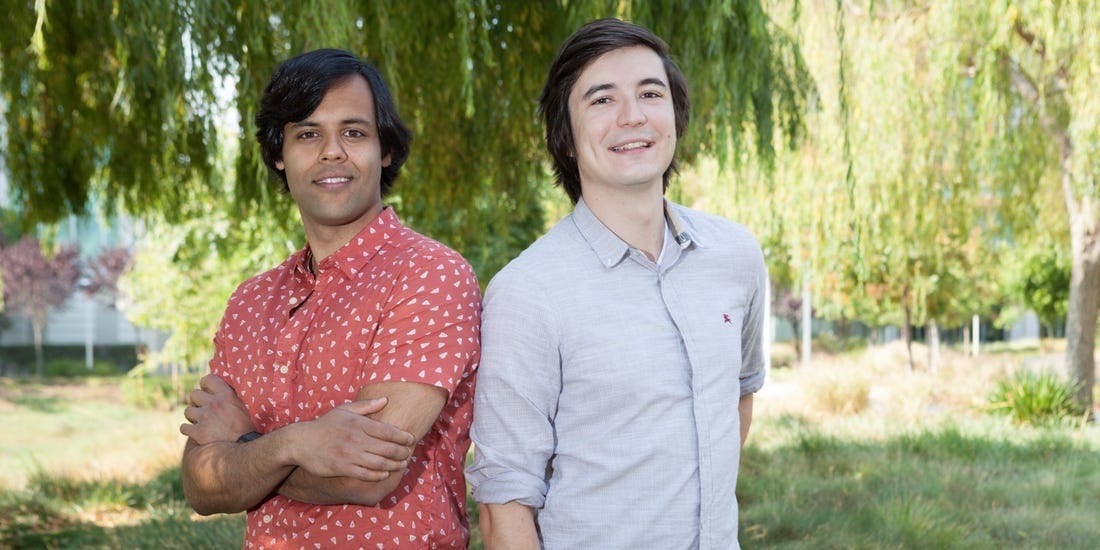 Robinhood's founders Vlad Tenev and Baiju Bhatt early in their journey, Business Insider
Rewriting history
Every deal is different, but there was a lesson I learned from those misses: don't anchor too strongly on what has come before.
I've had the chance to meet Sir Michael Moritz. In one meeting he noted that the technology industry is about rewriting history. Writing over it, in some respect. What's happened in the past doesn't matter; everything can be made anew.
Think about Webvan and Instacart, for example. While Webvan failed, Instacart succeeded in building a decacorn. There are many instances like this — an idea was just a little too early, or a little too late. (For what it's worth, Sir Michael backed both of those companies! That's illustrative of his unique gift and appetite for risk.)
His investment criteria
Market timing is probably the hardest part of venture investing.
Because of that, I try not to think about it too much. That might sound strange, but there's so much variability that I believe it's better to focus on the data I do have.
When I analyze a business, I'm looking for three things, above all: early signs of product/market fit, the potential for a decades-long customer relationship, and mission-driven founders. You'll note that neither market timing nor even the market size is explicitly captured in that framework.
Matt Cohler put it well: an investor's job is to see the present more clearly, not predict the future.
The best gauge is early signs of product-market fit today.
In other words
I first met Nikhil at an Imperfect Foods board meeting and my first impression was "high yield." It is a phrase I use very infrequently and refers to people that don't talk too much and when they talk it is almost 100% insightful. Low talk, high yield...He is so well versed on macro trends and has amazing business acumen. He can also go deep on cohorts and product and site conversion.

— Mike Smith, President and COO of Stitch Fix
I met Nikhil at The Purchase in October 2019; it was an event for startups in San Francisco sponsored by Shasta, IVP and SVB. Nikhil struck me as kind, smart, thoughtful, humble and transparent – all qualities that I greatly appreciate.

— Philip Behn, CEO of Imperfect Foods
There were three folks I was excited to introduce The Farmer's Dog team to – the bar was super high. Nikhil was one of them. The other two investors failed to run at it like he did and passed...He understood the opportunity.

— Jason Fielder, Partner at Left Lane
I think my favorite advice from Nikhil is simple and strong: sleep on it…If you don't wake up thinking about the opportunity, it might not be the right one.

— Katie Jacobs Stanton, Founder of Moxxie Ventures and former CMO of Color Genomics
Firms looked at Lattice and thought it was too SMB, too crowded a space, to hard to sell to. [Nikhil and] Shasta looked at the numbers objectively, spent time meeting our leadership team, and took a bet on us with conviction based on happy customers and a strong leadership team…[Nikhil's] a good reminder to me of the power of being supportive and caring, while also putting in tons of work and striving to be the best at what you do.

— Jack Altman, CEO of Lattice
Nikhil is in my top-five humans. Seriously. He's my unicorn. I hope I'll be his.

— Jessica Ewing, CEO of Literati
Lessons
The investors he admires
I alluded to this earlier, but I have huge respect for Sir Michael Moritz. His longevity is extraordinary.
He joined Sequoia in 1986 and a decade later invested in Yahoo, Google, and PayPal in quick succession. A remarkable run.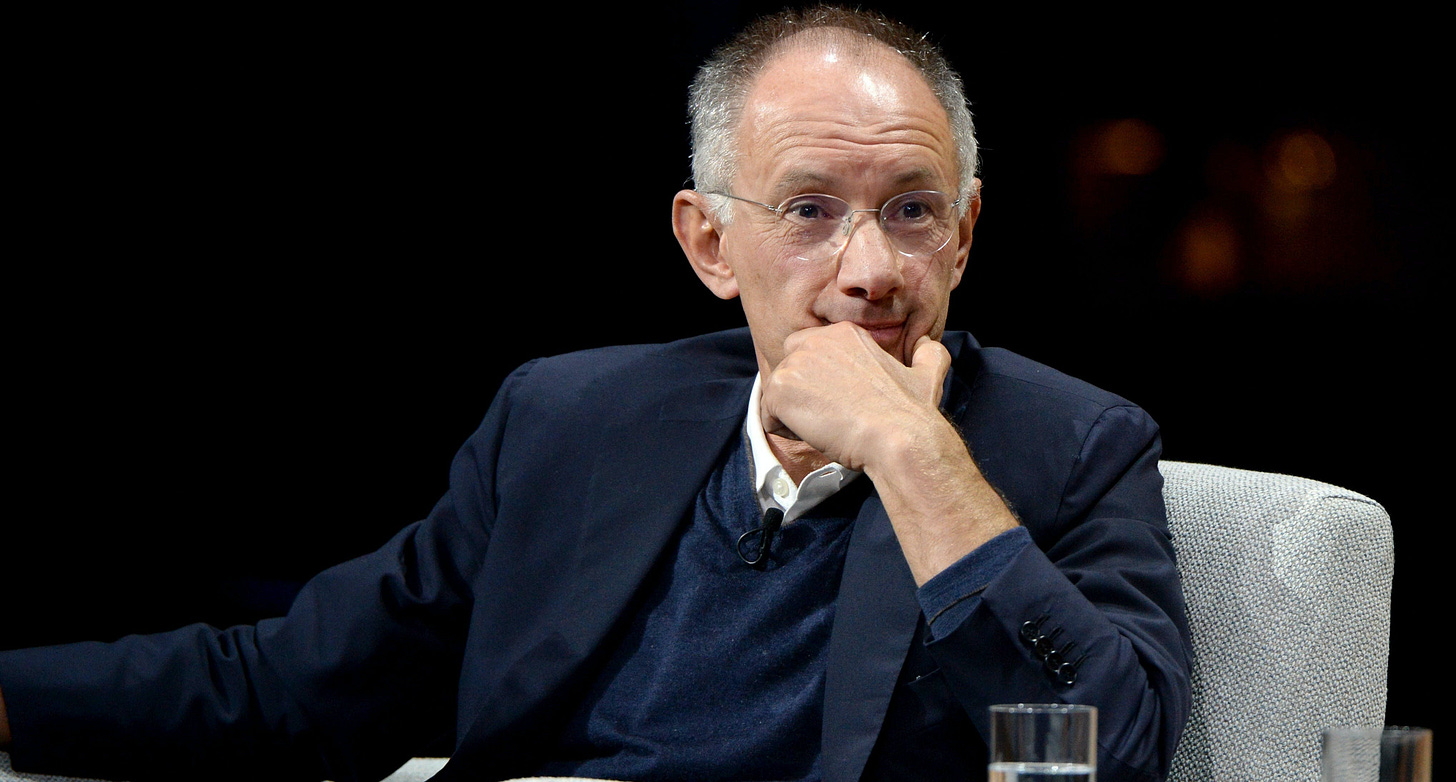 Sir Michael Moritz, TechCrunch
Flash forward to today and he's still influential, serving on the board of Stripe and Instacart. Not only has he backed and served multiple generational companies, he's done it across decades.
Evolving as a board member
H/t Mike Smith for his comments about Nikhil as a Board Member
Over time I've tried to find my voice in the boardroom. It's intimidating at first. You feel insecure and keep thinking, ok, what should I say? Should I be quiet? Should I speak now? It took me a while to feel comfortable.
What I've learned is that the most important thing to do is steer the founder towards the business's most pressing questions. Then, I try to make sure that all of my comments are focused on those issues.
I still have a lot to learn, of course. But that's my approach right now.
Balancing speed and thoroughness in a diligence
H/t Jessica who noted that Nikhil understood her business better than any investor
We're operating in a market that's moving faster and faster. Decisions are being made in record time.
But these are long-term, irreversible relationships. On the side of both founders and investors, I think it's important to take a bit of time, to do some work. As VCs, we have the responsibility to try and get to a responsible decision as quickly as possible. Executives have the responsibility of helping us get there.
There's no rocket science to my method: I try to do as much work as quickly as possible. Often, if I'm really excited about a company, I'll clear my calendar to prioritize diligence.
How he hopes to be remembered
First of all, as a great son, husband, and hopefully one day, father. That's the most important thing to me.
Second, as a quality investor that backed a handful of world-positive, generational businesses.
And finally, as someone who gave back. That's something I think about a lot as I look towards the next phase of my career. I'd like to help the industry become more diverse and mentor a new generation of investors that will do it better than those that have come before.
Digressions
A book that impacted him
Between the World and Me by Ta-Nehisi Coates.
Growing up in England, I didn't appreciate how ingrained racism is in America's history. Coates's book was illuminating and horrifying. It's stayed in my mind.
I also loved the book Mike Moritz co-wrote with Sir Alex Ferguson, the Manchester United manager. It's called Leading. It's a combination of two of my passions, written by two of my life heroes. A bit of a dream book, really.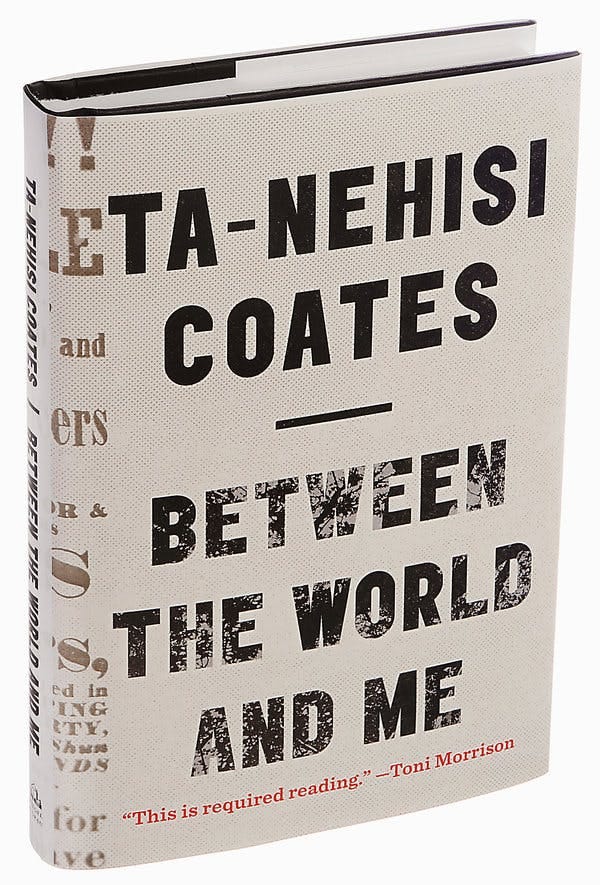 One of Nikhil's favorite books, Amazon
Memorable advice
I think of my grandmother. She often reminded me of the importance of health. Everything else is peripheral. She was full of wisdom.
Professionally, I think often of what the Shasta partnership told me when I first began: "Don't look at the title on your business card. Just think of yourself as a venture capitalist."
That allowed me to focus on the five core pieces of the venture business: finding, deciding, winning, helping, and exiting. It was a clarifying, liberating piece of advice.
The last product he fell in love with
Honestly, I'm finding Substack really fun right now. I've always written here and there but had never gotten into a pattern. Substack has given me a simple way to share those thoughts and build a direct relationship with my audience. It's been a source of joy.
His fantasy dinner guests, dead or alive
I'd like to take one person from the three spheres that matter to me: technology, sports, and societal change.
From the world of sports, I'd have to pick Sir Alex Ferguson.
From technology...maybe Bill Gates or Bezos? I think I'll go for Bill Gates given how he's applied his mind to global problems.
Can I have two for the last category? I definitely want to bring Martin Luther King Jr. and Michelle Obama. I admire them both so much.