The Miss | Steve Schlafman on snagging SmartThings and missing PillPack
Welcome to new subscribers. For those just joining the party, The Miss is a feature in which we ask great investors to tell the story of a deal they misjudged. We unpack the biases that led to their decision and discuss the lessons learned. Think of it as Bessemer's "anti-portfolio" brought to life. We also dig into what made them the investor they are today, and the wins along the way.
---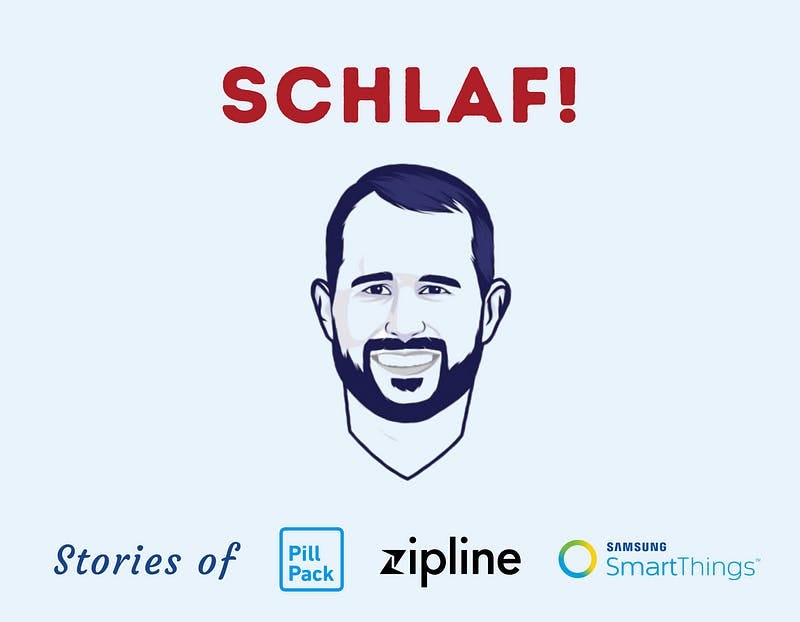 Schlaf.
For three years before I had the chance to meet Steve Schlafman, I'd heard his nickname dozens of times. I suspect it's true of any job, any industry, but when beginning a career in venture capital, there are certain names you hear more than others, certain people that seem to loom large in an ecosystem.
Schlaf.
That name cropped up at drinks and lunches, coffee meetings and pitches. And unlike others I heard, it was always accompanied by the same glowing descriptions: thoughtful, kind, genuine. A good guy. Someone you could trust. If some names intimidate, Schlaf sounded approachable, genial, a friend you were yet to make.
It feels fitting now that the first time I would meet Schlaf was a breakfast event in which he was asked to share his thoughts on the ethics of venture capital. In preparation for this interview, I had the chance to speak with some of the founders and investors with whom Schlaf is close. Along with many of the adjectives I was used to hearing, one other word rose to the fore, repeated such that it feels fundamental to understanding the man: integrity.
Schlaf is someone who expects people to do what they say they will. To work hard, to try, to act fairly. On Twitter, he described his philosophy as follows:
I come from the Belichick school of management. I generally don't care if you have 10 min or 10 years of experience. What I care about is that you show up daily, work your tail off, grow, and contribute to the team objectives.
When the venture world is viewed through Schlafman's eyes, it becomes an instantly simpler, more pleasant place. No subterfuge or back-stabbing is required to win. Effort and thought and a genuine desire to help are the weapons with which Schlaf fights.
The responses that tweet received illustrate the wisdom of Schlaf's newest endeavor. In response to his post, one commentator said, "Damn. Now I want to go run through a brick wall."
After years of investing at some of the East Coast's most prestigious firms, including RRE, Lerer Hippeau, and Primary, Schlaf founded High Output. Part of the new vehicle's purpose is coupling investing with coaching, helping founders deal with the stress of scaling a business, and preparing them to run through walls.
Over a Zoom upstate, I had the chance to get to know the man behind the moniker. I hope you'll enjoy hearing about Schlaf's childhood role models, working for the owner of the New England Patriots, investing in Zipline, and missing PillPack.
Brief
Mesmerized by Kid Icarus

How Lycos.com introduced Schlaf to VC

Getting the first Twitter handle for the Patriots

Investing in Quattro Wireless, and missing Buddy Media

The cold-email that sourced SmartThings

How Pixar's Ratatouille influenced a deal for Zipline

The miscalculations that made PillPack the one that got away...twice

Midas List, meditation, and Man's Search for Meaning
Origins
What he wanted to be growing up
As cliche as it might sound, I wanted to be an astronaut. I remember that our elementary school library had two aisles that I used to visit all the time. The first housed all the books on Greek mythology — I used to love playing Kid Icarus on the NES Classic — and the second held all these books about space.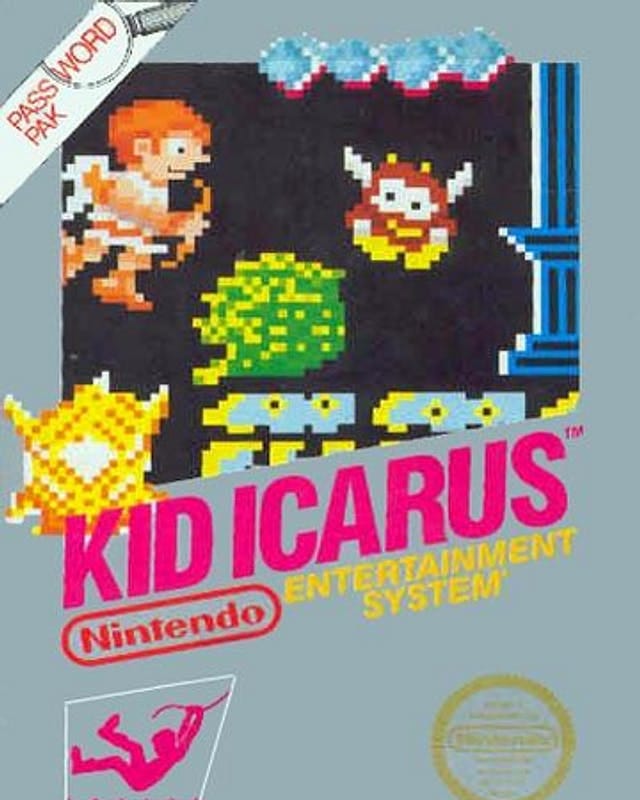 Nintendo Wiki
I was obsessed with space, especially the Apollo mission and the Shuttle Program. Funnily enough, my mother's best friend worked for Congressman Ed Markey — I remember she brought me a brochure for the Air Force Academy since so many astronauts start in that program.
Learning grit from his mother
I was raised by a single mom who worked two pretty grueling jobs. She painted and wallpapered houses and waited tables at a local restaurant. I learned so much from her. For one thing, she's an incredibly good-hearted person and has just an insane work ethic. She set the example for us to show up, work hard, and try and better the family.
From Atari to Nintendo
Gaming was a big part of my childhood. It's one of the ways I first got interested in technology. I remember in 1984 or 1985 my mom bought us a Nintendo, the NES Classic. We'd had one of the old Atari consoles before that, but we didn't play it much — it basically sat in the corner.
But from the moment we set up the NES, our minds were blown. So from five or six years old, I was just hooked on video games. In later years, my brothers and I got a paper route to make money. We'd take all of our earnings and spend it on games, game consoles, and computers. That was our passion.
The Hall of Fame
Sometimes I'll pull out my Nintendo Switch and play some of the classics. They have a back catalog that you can access for $5 a month. Mike Tyson's Punch-Out!! is obviously an amazing game. StarTropics and Final Fantasy I love too. But the greatest game is The Legend of Zelda: A Link to the Past for the Super Nintendo. All of the Zelda games are just incredibly made.

Final Fantasy 1 | Reddit
Breaking in
Lunch with Bob Davis
Heading to college at Northeastern, I knew that I wanted to be involved in the technology business. But I hadn't heard of venture capital before. It was only after I got selected to join a lunch with Bob Davis at Highland Capital that I started to become interested in it. Bob was a Northeastern alum who had gone on to found Lycos.com, one of the first search engines. He led that company to the fastest ever public offering nine months after it had been founded. He then became a partner at Highland. I don't remember a lot about that day, but I know that that lunch at the Highland office was the first time I was exposed to venture capital.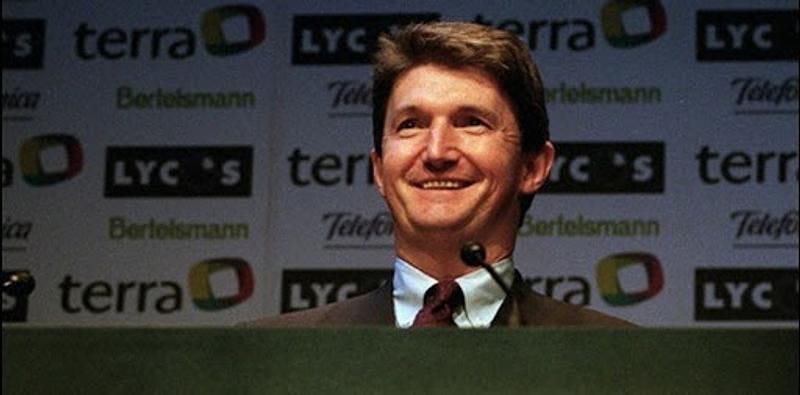 Bob Davis, founder of Lycos | Internet History
Piqued interest at Microsoft
Not long after that, I worked at Microsoft for six months as part of Northeastern's "co-op" program. It gives you the chance to go to school for half the year and work the other half. While at Microsoft, I joined the "deal governance" team as a PM, building out software to track the company's private investments. They'd made about a hundred of them or so during the dot com era. It was a part of Microsoft I didn't know about, but I found it really interesting. Even though I didn't meet any founders, I was intrigued by these businesses, how they were being valued, and the people behind them. I had such an awesome experience in Redmond that I decided to go back to Microsoft to start my career.
Cracking in at Kraft Group
Growing up in Boston as a massive Patriots fan, working for the Kraft Group was a dream job. Jonathan Kraft, who is President and COO of the Group, is probably the smartest person I've worked for. He's a brilliant leader. My title was something like Director of New Ventures. This was a nebulous, multifaceted role touching investment, strategic partnerships, incubations, and special projects. This was the first time where I was involved in making venture-style investments. Honestly, I had no clue what I was doing. As you'd expect, the Krafts are insanely connected — when I was there, Robert Kraft was on the board of Viacom, and of course, they were hugely involved in the NFL. We got to see some really amazing companies.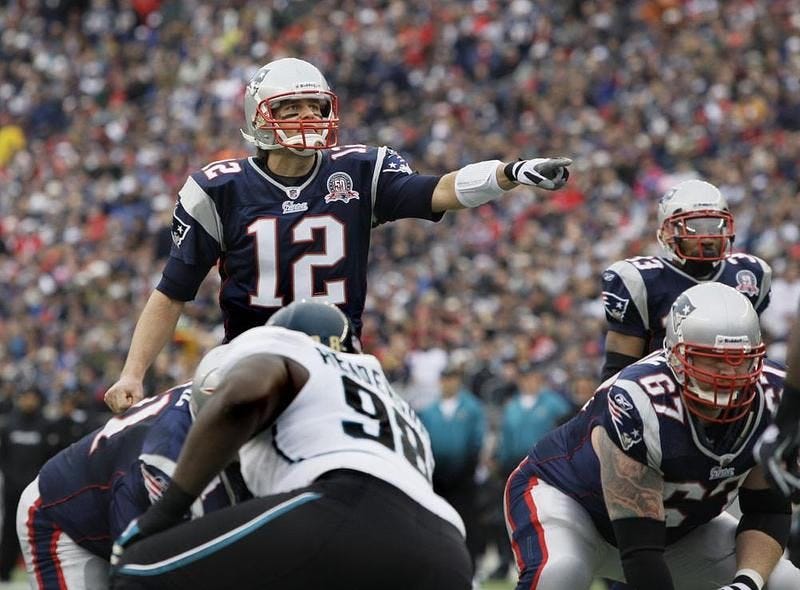 Steve worked for the Kraft Group, the family behind the Patriots | WBUR
Quattro Wireless
Literally, the first company that Jonathan asked me to evaluate was Quattro Wireless. That was something the two of us dug into. This was a fascinating business — it was one of the very first mobile ad networks. It launched before the iPhone to give you a sense of the timing. He made a great call to invest in the company. It ended up working out well: Apple bought them for $275MM just a few years later. As it happens, Highland Capital were co-investors on the deal.
@realpatriots
The Patriots were pretty early to social media — I think we were the first or second NFL team on Twitter. By that time, the handle @patriots was already taken, so I remember that I grabbed @realpatriots to help us get up and running. I often worked closely with Fred Kirsch, who ran digital and publishing for The Kraft Sports Group. Those were fun days. It really was the Wild West.
As part of that push to build out the Patriots' social channels, we started using Buddy Media, which was one of the first platforms to help brands onboard to Facebook. We were one of their first partners and helped them expand in the sports vertical. I remember that Mike Lazerow, who has gone on to become a friend, offered us the chance to pay for their service or take equity instead. We chose the former — what a mistake. In hindsight, we should have taken the stock and ridden the upside. Buddy sold to Salesforce in 2012 for close to $700MM. Credit to Mike — he's an amazing entrepreneur.
First wins
The cold email that snagged SmartThings
Venture is a team sport. So it goes without saying that any good investments I got to be a part of were not down to me alone. I had a lot of great people that I worked with. (Ed: Schlaf emphasizes this many times.)
One of the first deals I was proud to be a part of was SmartThings. I remember I was on summer break at the time, just browsing Kickstarter. And I came across this company. We had looked at a few companies out of MIT that were building hackable, Raspberry-Pi based home-automation systems. They were all interesting, but still early. SmartThings looked ready to sell. It was clearly much further along commercially.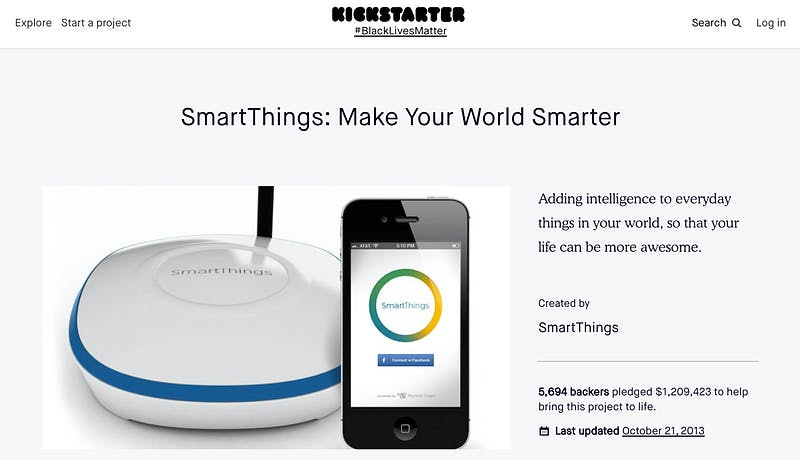 The original campaign that generated $1.2MM | Kickstarter
I cold messaged Alex Hawkinson on Facebook. Here's what I wrote:
August 24, 2012. 9:16 am

Hey Alex,

It's Steve Schlafman here from Lerer Ventures, one of the most active investors in the city. Congrats on SmartThings — love what you're doing. We're investors in things like Romotive, IFTT, littleBits, and Makerbot, so we're betting on many of the same macro-trends you are.

If you're open to a conversation, I'd love to talk with you in the coming days. You can reach me at steve@lererventures.com.

Looking forward to hearing back from you and have an awesome weekend.
He ended up responding right away, and Lerer invested alongside Box Group, Slow, and others. Jordan Cooper (now founder of Pace Capital) and I ran that one together. Two years later Samsung acquired the company for more than $200MM.
Weathering the pivot with Zipline
Another deal I'm very proud of is Zipline. I met Keller Rinaudo while I was at Lerer and ended up angel investing in the company. At the time, Keller was a part of Techstars Seattle, building a company called Romotive, which was a robotics toy platform. I think David Tisch introduced me.
What struck me about Keller was his vivid, lively brain, and incredible sense of narrative. In our meeting, he talked about this one scene in Ratatouille in which the food critic, essentially the villain of the movie, is transported back to his childhood through the smell and tastes of this dish. That transportive moment was what he wanted to create with Romotive. Something mesmerizing that would stay with kids throughout their life. His vision was so clear and compelling, and he had the technical ability to bring it to life.
I left that meeting thinking, wow, this guy is so special.
Keller was moving from Seattle to Vegas to build Romotive alongside Tony Hsieh, founder of Zappos. One weekend I flew out to hang with him and get to know Keller and the business better. When I came back, I said to the rest of the team, we have to invest in this guy.
Multiple lives
We invested in Romotive in December 2011, I think. Less than six months later, Sequoia pre-empted the Series A. Alfred Lin wrote a $5MM cheque. (Ed: Lin was previously COO at Zappos ;))
Romotive was a magical product, but it struggled as a business. What Keller did was impressive, courageous, in my view. He saw the opportunity to build Zipline and, instead of starting over from scratch, pivoted Romotive and preserved the cap table. That's how Zipline was born. While the company still has some ways to go, I'm super bullish.
The miss
The bitter medicine of PillPack
Man, this is a painful one.
I was mentoring at Techstars Boston at the time, taking the train up for a few days, working with companies, and then coming back to the city. I met TJ during that process and thought he was onto something, but he'd just closed a $500K pre-seed from a local fund. We agreed to stay in touch and work together on the next round.
A few months later, TJ reached out to let me know that PillPack was raising a seed, led by David Frankel at Founder Collective and Dustin Dolginow from Accomplice. He said, we want to have you in the round, there's some room left, and we can carve out 200K. Straight away, I responded: save it for us.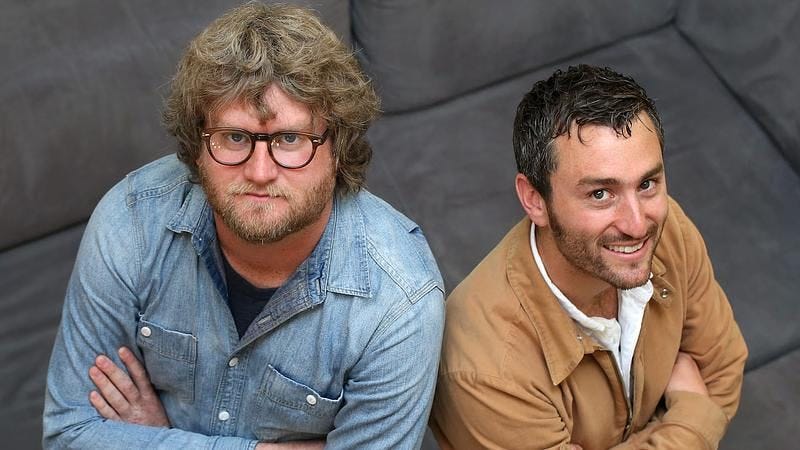 TJ Parker with CPO Elliot Cohen | CNBC
Allocation issues
I brought the deal back to Lerer, and though the team saw the potential, we were trying to write bigger cheques. We reached out to the other investors on the cap-table to see if they'd be willing to make room for a $300K allocation from us, but we couldn't get anyone to budge.
So we passed. But that wasn't the end of the story.
Preparing for the Series A
Over the years, TJ and I became good friends. I used to organize and host these founder retreats in the Catskills, and even though he was in Boston, he came down and joined us.
I remember as soon as I joined RRE, a Series A firm, I called him. I said, out of all the companies out there, I want to invest in PillPack. He wasn't raising yet, but again, he said he'd let me know.
This time I wanted to be ready. I hired a summer intern to help me dive deep into the online pharmacy space. Sean Dimantha (our intern) and I built this crazily-detailed twenty-five-page deck. We met with other companies in the space. We even went up to PillPack's fulfillment center in New Hampshire.
Fear of CAC
So TJ comes to New York a few months later and says, We're going to raise $10MM, come in at a reasonable price. I want to work with you.
I couldn't get it over the goal line. The team got stuck on the fact that PillPack didn't know their cost of acquisition yet. They needed a license to advertise online, and because they hadn't gotten that yet, they'd spent no money on paid marketing.
The day we passed, TJ and I went out to dinner. I was bummed because I really did believe in him and the company. Over the years, whenever he was in town, we'd go for a walk or a coffee. A month before Amazon announced the acquisition for $1B he texted me and said, you know, you're really going to regret passing on us. He's right about that.
In other words
Steve is a deeply principled and thoughtful person, and more than most VCs I know, he cares about the founder as a person and the alignment of the mission to his own values in a very authentic way. — Dan Teran, founder of Managed by Q
Schlaf is a quick study, and this is one of his most important qualities. He has an understanding of product and human behavior...he got things right away when I spoke to him. He understood opportunities and risks within about 3 seconds, and turned out to be pretty right. — Julien Smith, founder of Breather

[Schlaf is] simultaneously very outgoing and aggressive (he wants to win) but does it in a way that is fair, honest, and transparent...I've learned to be a more patient and thoughtful person from him. To really understand the people that we're working with, their drive and motivation, and also a healthy sense of balance. — Nick Chirls, founder and partner of Notation Capital
Lessons
Avoiding overthinking
The PillPack miss taught me a few things. Above all, you shouldn't overthink it. The things that matter at our stage are the founder, the market opportunity, and the go-to-market. Whether the unit economics are buttoned up yet, or the allocation is smaller than you'd like — don't worry about it too much. You'll never have perfect information or a perfect deal. Every single company has risk.
I'm living this lesson right now. There's an exceptional founder who's raising a $500K pre-seed. The lead has $300K wrapped up, and there are plenty of folks competing for the rest. I'd like to be able to invest $100K into the deal, but if I get $50K? I still want to work with him. I'm not going to let that drive my decision.
The empathy gap between founders and investors
My wife, Eliza, is the founder of The Sill. I've gotten to see her journey over the years, and one of the things I've learned is that so much goes unsaid between founders and investors. It's something you notice in the boardroom too — there's a focus on metrics, which makes sense, but there's not an equivalent opportunity to have the deep conversations that might have a bigger impact.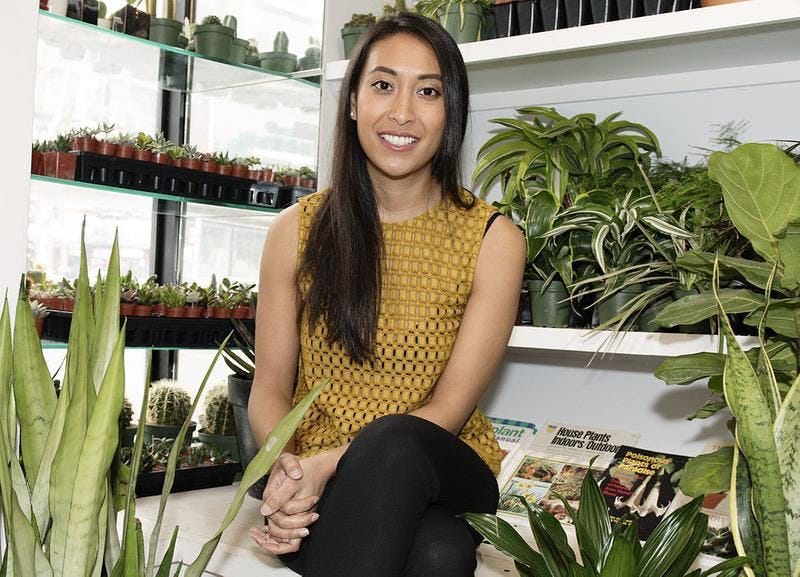 Eliza Blank, CEO of The Sill | Bird
The desire to coach
Growing up, I often thought I'd like to teach or coach, particularly sports. But it was in listening to Jerry Colonna on a podcast in 2012 that I started to realize how applicable those skills could be in the startup world.
I cold emailed him, and he was kind enough to talk to me and share his experiences. Similarly, one of my colleagues from my Microsoft days, an incredibly talented executive, left after fifteen years to become a coach himself. Both of those experiences were really validating and made me think about the impact I wanted to have.
I get energized by talking with founders, working with them as people. Coaching gives me a chance to do that. A lot of what I'm doing with High Output is making room for those conversations, bridging the gap. I don't consider myself just a coach. I'm a coach and an advisor. There's a big difference.
Focused aggression
H/t to Nick Chirls for his comments on Schlaf's will to win
I had a coach growing up, who's something of a legend in Swampscott, Massachusetts. Frank DeFelice is 80 now, but I still remember him saying, you have to compete. And it wasn't about competing just for the sake of it, it was to better yourself, to do the best you possibly could. That's how I feel about my work — I want to give it my all.
Of course, there's a more directly competitive aspect to venture capital because it's a zero-sum game. You have to win, and earn your place in a competitive opportunity. It's collaborative too, though, and that's what I love most. I love working with a range of people in the ecosystem. That's part of the reason I founded High Output as an angel-investing/coaching firm, rather than a traditional fund. It allows me to do what I love, but I don't have to fight against all these other seed funds out there to win a deal. I can work with them.
On self-knowledge
H/t to Dan, Nick, Charles, and Julian for their comments on Schlaf's thoughtfulness and integrity
I've gone through a fair amount of personal change over the past six years. Meditation and sobriety has played a huge role in that.
It's easy to get caught up with parts of this industry, and the status games that people play. The Midas List? Being top of the mountain? None of that shit matters, honestly. Meditation — actually sitting through hundreds of hours — has helped me understand myself, to learn to watch my thoughts and understand my purpose. To know who I am and who I want to become.
Digressions
A book that impacted him
There are two that come immediately to mind.
Man's Search for Meaning by Viktor Frankl is incredible. I think he wrote it in thirty days or something. It's such a seminal piece of writing. I'm a big believer in logotherapy, which he developed, which helps people find purpose and meaning in life. Half the battle in unlocking potential is helping an individual identify something bigger than themselves. Giving them a sense of direction.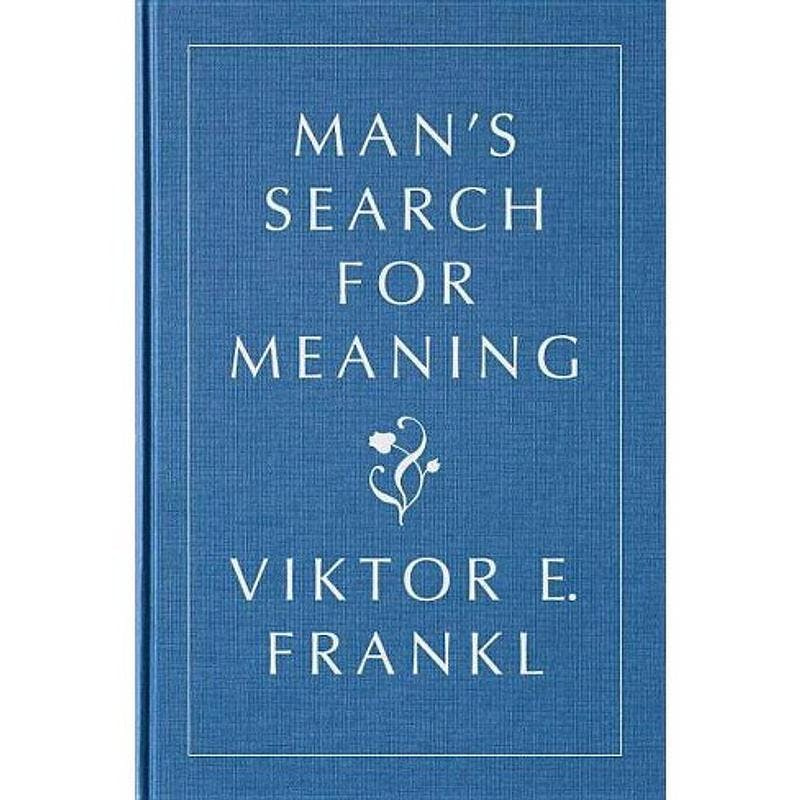 A favorite book | Target
The other book is The Power of Now. When I finished reading it, I immediately went and found a meditation teacher. Outside of having a daughter, nothing has changed my life as much as meditation.
Memorable advice
"You never know who's going to walk through the door."
Jordan Cooper used to say that. In this business, it's easy to get caught up in other signals — who made the introduction, what the traction is — you start pattern-matching. But I always liked that reminder to look at every entrepreneur with a beginner's mind. It's a recognition of the serendipity that makes this job so fun, and meeting founders such a privilege.
The last product he fell in love with
MyMind is a product I've been using almost daily. It's a new kind of Pocket. It's where I save websites, articles, videos and other notes. Kudos to the team. They've built an awesome product.
Readwise is another one. I'm a big Kindle reader, and Readwise sends your Kindle highlights every morning as a way to reinforce what you've read. I think that's so useful. We invest so much time in reading, but often don't retain the information and capture the long-term learnings.
Finally, I've been loving Copilot. I've never been a big fan of Mint.com and related tools. They're just so cumbersome to get started with and use. But I love the simplicity of Copilot and it's UI. It's by far the easiest personal financial management app I've discovered. I open it daily to classify my expenses. Most importantly, I've been able to save over $1000 — there were things I was being charged for that I didn't realize. I'm hooked.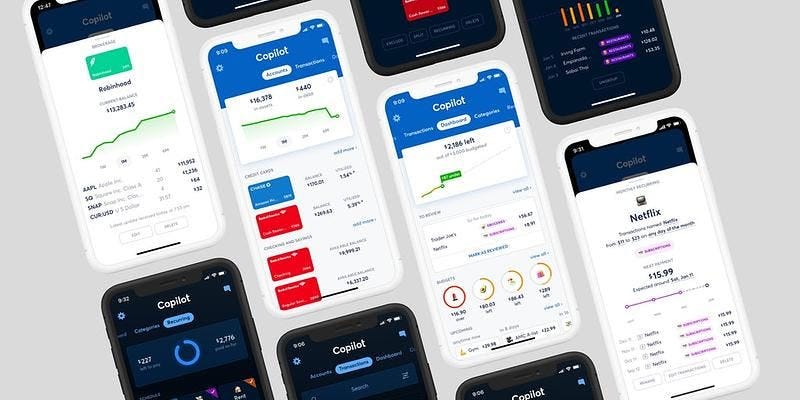 Copilot Money | Product Hunt
His fantasy dinner guests, dead or alive
For a great dinner, you need music. There are so many great musicians to choose from but I'd probably go for Otis Redding. He was one of the all-time greats and died so young.
I'd also love to meet my Dad's father. He died when my father was in college so I never got to meet him. I heard he had such a big heart and loved life. I think he'd be able to answer so many questions for me.
If I had to pick someone living? I think it would be Obama. I marvel at what he was able to do. I'd definitely want to hear his thoughts on governing, leadership, and even innovation.
Man, it would be an amazing dinner.