🍳 Brunch Briefing | Lottery
J-Lo, drug mules, and confused math lady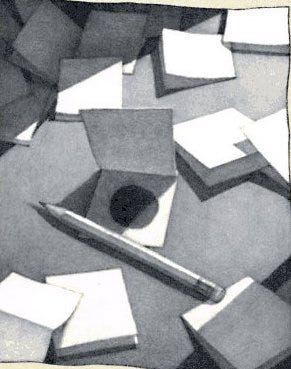 In this week's BB, you'll learn about…
📲 Travis Kalanick unfriending his ex
🌤️ How the idea 'no one asked for' will define the next decade at Amazon
💊 The link between Novartis and Shirley Jackson
🥣 Portion control with biomed's take on chia seeds
🏆 More ways to win Galloway tickets
🌃 Strip clubs, scams, and the Zodiac killer
🧪 Revealing the scientific solution to last week's conundrum

—
🕰️ If you're new to The Generalist, you can check out our recent breakdowns of No Code, Chinese AI, and Agglomeration.
🥰 If you've been enjoying the Briefing and would like to help, the #1 thing you can do is share this email with someone irritatingly curious.

---
🐰 Overheard
(Quotes from clever people)

You're asking somebody who has a wife and is really happily married, 'So, what's your next wife going to be like?' And I'm like, 'What?'

When asked in 2014 if he would ever countenance selling his company, Uber founder Travis Kalanick gave the above response. The years since have brought a Marriage Story-level of dysfunction, replete with cover-ups, fraud allegations, and reports of a sexist, toxic company culture.
The separation may finally be going through. Reports emerged yesterday that Kalanick has sold over 90% of his stake over the past seven weeks, totaling $2.5B. For a company that has slipped 30% since IPO and faces mounting losses, regulatory pushback in London and Berlin, and a pyrrhic victory in the Indian food delivery market, Kalanick's move is yet another blow. Twisting the knife further, Kalanick already has a new inamorata: ghost commissary concept CloudKitchens, has raised $400MM from Saudi's PIF.
---
🖼️ 1000 words
(Something to look at)


The idea 'no one asked for' is doing pretty well. It may also be the company's biggest vulnerability. AWS — which earned that moniker from Jeff Bezos in last year's shareholder letter — continues to dominate the public cloud market holding steady to a 39% share, more than double closest rival Microsoft. Along with Google and Alibaba Cloud, those four companies have established a stranglehold with their market share increasing from 57% to 72% since the start of 2016.
Recent weeks have seen Amazon seek to push its advantage, announcing 28 new features at the company's Reinvent conference; over the past two years, the number of additional AWS services has grown from 100 to 175. Highlights included new processing chips (Gravitron2), emotion recognition for phone reps (Contact Lens), and ML-enabled search (Kendra). If successful, Kendra could significantly alter a core business process, making siloed, unstructured data accessible with natural language queries.
Whether 'The Everything Store' lives up to its billing as "the most important company of the 2020s," may depend on its cloud division. In addition to being the company's primary source of operating income — historically subsidizing the retail business line — it is increasingly seen as an embodiment of Amazon's anticompetitive behavior, with industry CEOs accusing the company of copying their software, poaching talent, and funneling traffic towards their own solutions. Expect 2020 to bring more AWS services, and potentially an antitrust suit.
---
😱 Signs of the apocalypse
(Look on my Works, ye Mighty, and despair!)

The Lottery. Shirley Jackson's short story may no longer be the bleakest riff on a game of sweepstakes. Rather than addressing petitions on a case-by-case basis, as is typical, drugmaker Novartis has decided to award access to its spinal muscular atrophy (SMA) treatment by raffle. Even more distastefully, Zolgensma — a $2.1MM one-shot cure to SMA — is targeted at babies.

Not in the job description. Delivery services like Glovo and Rappi are used for more than just food. Over the past year, gig workers have been asked to serve as drug mules, ferrying boxes of weed from one part of Buenos Aires to another. In doing so, they put themselves — not their companies — at legal risk. Refusing deliveries is not much of a solution either; turning down customer requests results in lower ratings and reduced earnings.

---
🚢 Shipping news
(The most interesting product launch this week)


Weight Ro-duction. Telehealth provider, Ro announced a partnership with Plenity this week. The purveyor of hair-loss, ED, female care and smoking cessation treatments will add weight management in 2020 via the Gelesis-created pill.
Taken before meals, Plenity's capsule contains thousands of absorbent participles that expand to ~100x their size after interacting with a liquid. (Think of it like a supercharged chia seed.) By doing so, users feel more full and are less likely to overeat. The company reported patients lost an average of 22 lbs through the service.
I've been intrigued by Plenity for some time, primarily because it seems to be such a simple solution to a widespread problem. Leveraging Ro's scale, technology, and marketing dollars, I think Plenity has the potential to quickly penetrate the 150MM Americans with elevated BMIs.

Honorable mentions: Coral, Just Away.
---
🐒 Long tail
(Best of the rest)

Away enters the death spiral. After reports of a toxic culture emerged a couple weeks ago, a more literal manifestation this week: the luggage company's monogramming team worked for months in an unventilated room that prompted headaches and vomiting. Meanwhile, store reps peddled the company's wares from unheated retail locations. I will be stunned if this company exits at 1/10th of their $1.4B valuation.

Raining 1s and 0s. In the face of technological change, strip clubs have remained resolutely analogue. As older customers age out that may be about to change, bringing with it AR erotic dancers, virtual clubs, Bitcoin payments, and QR codes pasted onto performers. Imagine what J-Lo's character from "Hustlers" could have pulled off in the age of crypto.

Better than Buffet. Investing $1K into Berkshire Hathaway in 1989 would have netted you $36K as of September 2019. While that return is certainly impressive, it's small potatoes compared to what buying Jack Henry & Associates (JKHY) would have brought in: $2.76MM. Remarkably, those returns may have been more accessible to retail investors than investment managers with few professionals able to hold onto a stock that slumps 67%, as JKHY did in 2001-2.

Rich-ish. Silicon Valley's unicorn stampede has not changed the complexion of its populace as much as expected. As companies like Lyft, Uber, Slack and Pinterest underperform relative to their IPO price, employees that expected to net millions are left with much less in the bank account. The real estate market appears to be adjusting: home prices, which rose 7% between 2017-18, declined 1% this year.

It's Ryan's World. We're just living in it. Eight-year old Ryan Kaji raked in $26MM thanks to his YouTube toy reviews. That makes him the highest earning YouTuber, though not the only child that cracked the top 10. Russian-American Anastasia Radzinskaya earned $18MM by vlogging trick or treating expeditions and beach trips.

The underage girl scam. Jared Johns committed suicide in 2018 after being contacted by a caller claiming to be from local law enforcement. The policeman said that the parent's of a 17-year old girl Johns had exchanged (benign) messages with on Tinder planned to press charges. Fearful for his reputation, Johns ended his own life. As it turns out, he was one of hundreds of servicemen baited with the scam.

Confused math lady. Buzzfeed has compiled 100 memes that defined the past decade including American Chopper yelling, Rebecca Black, and Ted Cruz the Zodiac Killer. High-brow stuff.

---
🎟️ The Giving Game

Tickets to Scott Galloway's "Prof Gs Predictions 2020" are still up for grabs! The event will take place at the Paulson Auditorium on January 14th, 6-8pm ET with tickets worth $90. I expect it to be an interesting and provocative event.
This week I'm expanding the ways to enter the draw. To join in, do one of the following:
Donate to a charity of your choice (many accept donations < $5) and let me know.

Send this email to someone you like and get them to sign up.

Perform a random act of kindness for someone. That could be giving a compliment, tipping a busker, opening a door, or buying a coffee for someone behind you in line.
#honorsystem 💫🕺🏻🤗

---
🧩 Puzzler
(A question, conundrum, or riddle to mull over)

I can fly but I have no wings. I can cry but I have no eyes. Wherever I go darkness follows me. What am I?

For those that have read the above sections closely, this riddle may not come as too much of a surprise. Last week's diagrammatic iteration was solved only once, by CLL.
Wet the matchstick. Or, use a second match to light the match stick, thereby fusing it to the side of the glass.


Quickly and impressively solved, with CLL's proof of completion provided above. Honorable mention to NMT who got very close before his competitive fire fizzled out.
The Generalist will be taking a break next Sunday as we all hopefully spend some time away from our inboxes and with our loved ones. Wishing you all a restorative festive break. 💙